Key Real Estate Shifts for 2021 & Beyond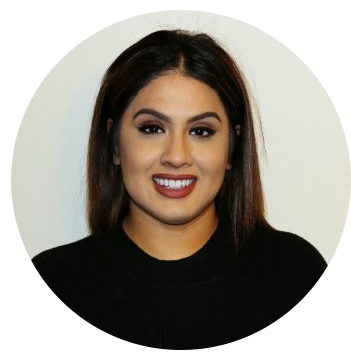 As the pandemic begins to subside, there will inevitably be a shift in discussion as to where people want to live. As we discussed earlier this year the lockdown saw many people move away from cities in search of quiet areas. However, that doesn't mean this was a permanent trend- just another side effect of the pandemic! Now, as pandemic fears begin to subside there is a new trend emerging- people are looking for all the key markers of an urban environment without actually being in major city cores. Last year, PwC Canada released a report of what key trends they feel will emerge in 2021and beyond, and here are some of the ones that stuck out:
18-Hour Cities
Following the pandemic, people have been moving to suburban neighborhoods but are finding that they miss the convenience and vibrance of the urban core.
"Economists and real estate investors use the term 18-hour city to describe a 

mid-size city with attractive amenities, higher-than-average population 

growth, and a lower cost of living and cost of doing business than the biggest urban areas."

– Investopedia, 2020
This is a relatively new concept to Canadian real estate, with Toronto being added to the list of 24-hour cities alongside London, Madrid, Berlin, Tokyo, and New York. Now, many Canadian cities are starting to fit the criteria of the "18-hour city." Currently, Vancouver and Montreal are considered 18-hour cities but Calgary is beginning to evolve into a city that fits that criteria as well. Recent changes in the market are adding to this phenomenon and we are seeing a good chance of seeing this trend emerge across secondary cities like Kitchener-Waterloo, London, and Ottawa. These cities are a more affordable alternative to Toronto and are well on their way to developing urban features and will have great amenities.
Transit-Oriented Communities
In the past few years, the federal, provincial, and municipal governments have teamed up to invest billions of dollars of infrastructure in major cities across Canada. These new transit lines will allow Canadians to find homes in areas they can afford while offering a reasonable commute option to those who work in major city cores.
"Transit is a catalyst and we must seize this incredible opportunity to develop thriving, convenient, and attractive communities around transit." – Kinga Surma, Ontario Associate Minister of Transportation, 2021
As mention in this article by the National Post the government has committed $28.5 billion to expand the Greater Toronto Area's subway system by 50 per cent- the largest expansion in Canadian history. People will also want to live near transit, which is why new housing options surrounding transit only make sense.
15-Minute Cities 
This concept is defined as somewhere that requires minimal travel- housing, workplaces, restaurants, shopping, parks, hospitals are all within a "15- minute radius." According to this article by the Globe and Mail
"The 15-minute city aims to build more liveable neighborhoods. In 

Canada, only 23 per cent of urban dwellers live in this type of area"

– 2020
The pandemic has brought this issue to the issue of accessibility to the forefront. It has made many people realize that the inner suburbs lack the amenities of major cities like Toronto, Vancouver, or Montreal. Although many suburban planners are beginning to rethink maximizing livability in these areas, this is one trend that has yet to fully emerge.