Resources for new real estate agents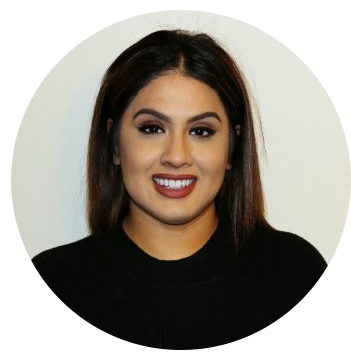 Before you approach the final days of your real estate program you're going to want to start researching what brokerages you want to sponsor you. This is a great time to start planning ahead and setting yourself up for success- great success comes with careful planning. Your program may have given you all the qualifications you need to get started- but not the mentorship you will need to navigate the real estate market.

New real estate agents need resources and so your next step is to find employment at a brokerage that will provide you with all that you will need to not only get started but eventually thrive. Brokerages can range from small independent ones to large corporations- it is important to find sponsorship in a brokerage that will provide you with the right resources when first starting out. New real estate agent resources should include marketing, curating your own personal brand, and guidance on landing clients and of course keeping them.
One of the most- if not the most important- of it which is branding. Why is branding important? According to a 2021 Sign Research Report agents from RE/MAX sold 4 times the number of homes when branded with the red, white, and blue RE/MAX signs. As per this report agents also made 20% more per listing and sold $22 million more in volume than those who didn't use the branding. Therefore it's safe to say that branding matters!
As leaders in brand awareness- Re/Max is able to offer its agents marketing support and a network that is virtually unrivaled. Why is this important?

Despite the effects of the pandemic, 52 percent of Canadians are eyeing real estate as one of the best investment options of 2021. This is because during the first and second waves of the pandemic 15 percent of Canadians spent more time researching and monitoring the real estate market and are now gearing up to make those investments. Possible clients like this are more likely to turn to a trusted household name with a reputation for having an unrivaled network. Because they have done their research they are more likely to turn to an agent that knows their stuff and is well trained enough to keep up with their needs. RE/MAX is able to provide the new real estate agent resources needed to cater to clients like this. For new real estate agents looking for that kind of mentorship, here is a quick look at some of the programs offered:

Kickstart Program:
Helps new agents get a feel of the real estate industry and its structure. It is more and less a step-by-step guide to all things real estate, this includes paperwork, the process system- anything that can give you a running start before you get started.
90 Day Commit to Success Challenge: 
Provides new agents with the tools they need to get a sense of what they want for their vision and how to convert their ideas into actual clients. This program includes scripts on how to get clients, what questions to ask, and essentially how to plan, promote and present yourself. 
Momentum Program: Once you're off to a start and are starting to see some progress you're going to want to kick that progress into full gear. It is a 13 step systemized business plan that helps you highlight your financial goals and hone in a personalized plan to get new agents to reach those goals. It consists of a boot camp for marketing, social media, listings, open houses, negotiations, etc.