The Best Investment Strategies in Real Estate for 2021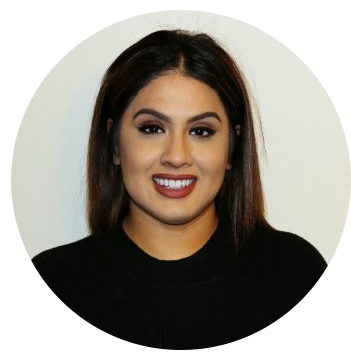 Ontario is a great place for those looking to get into real estate investing. This is mostly due to property values which continue to increase year after year. Although 2020 was a bad year for many industries, real estate was not one of them. Rising incomes, high employment rates, and constant growth in population (largely due to immigration) make Ontario the optimal place to invest in the long term and in the short term.
Location, time, financial resources, and risk tolerance are among the many factors to consider when selecting an investment strategy. Keeping this in mind there are many options for those looking to invest in real estate.
House Flipping
This method has gained a lot of popularity in recent years thanks to shows like "Property Brothers" and "Love it or List it." This method requires purchasing a home that has a lot of potential- a "fixer-upper", renovating it and then reselling it to make a huge profit. However, finding the right house can take some time, because you run the risk of ending up with a property that has extensive damage due to mold, asbestos, or in some cases structural issues. That's why it is very important to get an inspection done before following through on your purchase.
It is also important to talk to a trusted realtor beforehand so that they can compare the cost of renovation to the estimated final sale price of the home.
Buy a Rental Property
If house flipping seems too risky for you, this is a great alternative. With this method, you will want to purchase a house with attractive attributes- in a good neighborhood, by a hospital, or by a major employer. This is very important because mortgage rates on rental properties tend to be higher and this will eat into your profit, so make sure to find the right mortgage broker.
Buy a Vacation Property
Location is once again a very important factor when considering a vacation property. An in- demand location will help you generate a lot of money if you choose to rent it out. Many people buy vacation properties in the off-season at a reduced price and rent it out for a few weeks/months to off put the expenses.
If your main goal is to create a steady stream of income from a second property, then renting out this property all year round is a great option for investors. Buying and holding the property for personal is also another option- but many people choose to combine both options. They rent out their vacation homes for the majority of the year while reserving a few weeks for themselves.
Pre-construction Condos

This is one of the best ways to passively invest in real estate. You can go one of two ways with this method: pre-sale condo assignments or treat it like a rental property. A pre-sale condo assignment is when you sell your rights to the condo to another buyer before the condo is complete. With either of these options, it is important to buy a condo where the prices are expected to rise in the coming years. This method is very popular in heated markets like Toronto and Vancouver. Read our article about why and when you should buy condos here.
REITs
A REIT (real estate investment trust) is a "company that invests in income-producing real estate." With this option, you can buy shares of publicly traded REITs as you would any the stock. However, like any other stock option there comes a certain level of risk, which is why it is better to opt-in to something with a stable stock history and has been consistently paying dividends.


REITs are a great way to help diversify your portfolio. Remember to not buy too many shares of a single REIT if you are worried about the associated risk. Talk to a financial advisor about buying REITs or investing in an ETF that invests in a variety of REITs.


Rent-to-Own
In this method, investors look for future owners rather than traditional renters. Possible tenants would be people who want to own their own home but can't afford the down payment or have bad credit. This strategy has gained a lot of traction as the price of homeownership continues to climb in heated real estate markets like the GTA. With this option, renters have an option to buy the property at a later date, and a portion of their monthly rent goes towards the future down payment. A sale price, the projected date of purchase, and an additional transaction fee are usually negotiated beforehand. 
It is also important for the investor to ensure that the tenants qualify for a mortgage by the purchase date rolls around. 
If you are interested in any of these options or more, feel free to contact RE/MAX Millennium to book a consultation.