The Pandemic has Small Town Real Estate on the Rise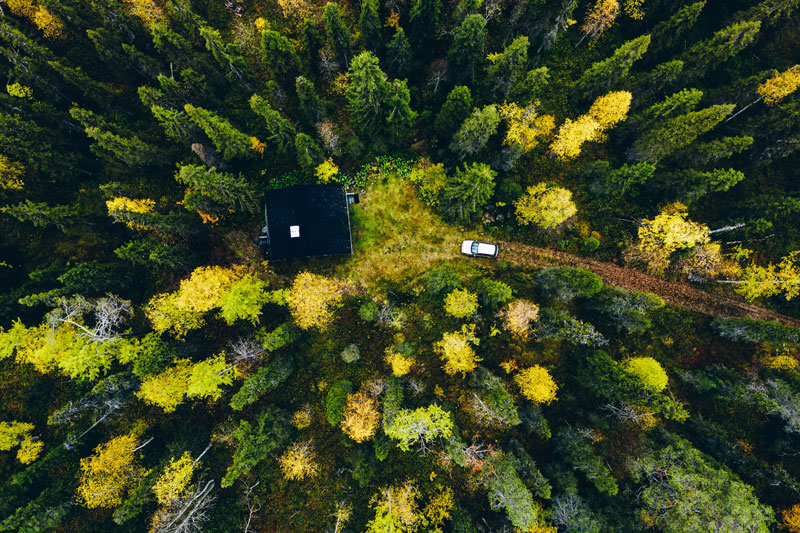 As we move past the pandemic, it looks like small towns are experiencing price gains even more so than in the GTA cores. According to Canadian Real Estate Association (CREA), in areas like Kitchener-Waterloo- prices have grown by 40.3 per cent, more than twice the rate for the GTA.
Cottage country and smaller satellite communities have also seen similar price appreciation rates "with year-over-year prices up by 48.4, 48, and 42.8 per cent in Kawartha Lakes, Bancroft, and Brantford, respectively (Haider & Moranis, 2021)."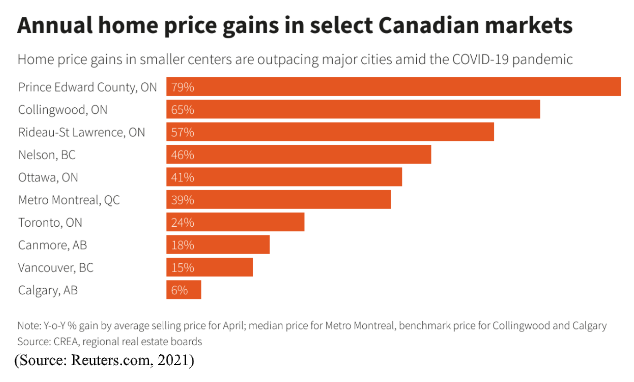 As a rule of thumb, we already know that the farther you get from urban centers like Toronto the more the price of homes declines. However, with new transit infrastructure being implemented in cities farther out, even those areas are seeing a rise in market prices. As outlined in our last article "transit-oriented communities" are an up and coming real estate trend since the government is pouring more money and resources into infrastructure. Therefore major cities- whether they are close to the downtown core have been increasing in price as well. That leaves cottage country or satellite communities.
The biggest reason for the influx of buyers in these regions has been Covid -19. Since the lockdown, more and more families are relocating to more suburban areas or buying secondary properties as investment or rental options. According to Statistics Canada as of July 2020, approximately 75,000 people have left Toronto and Montreal for other parts of their respective provinces. With the possibility of remotely-working millions of working are adopting this option and it's not a trend that is likely to go away anytime soon. As we near the end of the pandemic more and more workers are becoming eager to work out a more flexible work schedule that allows them to work from home some days of the week. This is one of the key driving factors fueling the influx of buyers to more remote neighborhoods or communties.
New home construction has also been on the rise in smaller towns across Canada in the first quarter of 2021, the highest point we've seen since 2008 (Gordan, 2021).
With demand for housing increasing in these parts- towns like Prince Edwards County are planning for more than 3,000 housing starts through 2026. However, with the good also comes the bad- the rise in buyers is putting pressure on many of the local municipal services. One example is the aging water infrastructure, the region is working on plans to invest upwards of $68 million units in water and wastewater systems (Gordan, 2021).
Sources:
1. Haider, Moranis, M. S. (2021, May 25). Small towns join the real estate big leagues as pandemic turns tables on price growth. Financial Post. https://financialpost.com/real-estate/small-towns-join-the-real-estate-big-leagues- as-pandemic-turns-tables-on-price-growth
2. Gordon, J. (2021, May 13). Red-hot and rural: Canadian towns grapple with big- city-like real estate boom. Reuters. https://www.reuters.com/world/red-hot-rural- canadian-towns-grapple-with-big-city-like-real-estate-boom-2021-05-13/